2019 Russian Mine Machinery Exhibition
15-07-2019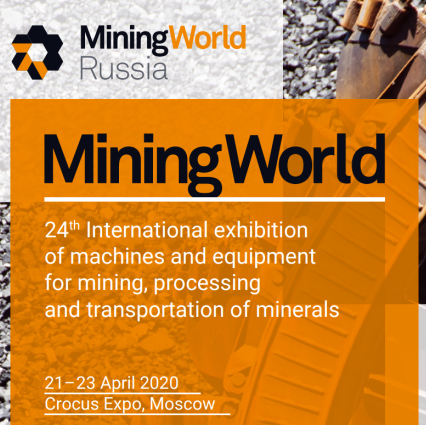 MiningWorld Russia — is an effective business platform for direct contact of producers and suppliers with specialists of Russian mining companies, mineral processing enterprises and trading companies that are interested in acquiring machines and equipment for mining, processing and transportation of minerals.
•Heavy equipment territory.
• IT-technology and automation of technological processes.
• Mineral exploration.
• Mineral processing and dressing.
• Movement and transportation.
• Ensuring the safety of mining operations.
• Water treatment, air filtration and environmental monitoring systems.
• Laboratory equipment & materials.
• Power supply equipment for mining companies.
• Construction technologies in mining.